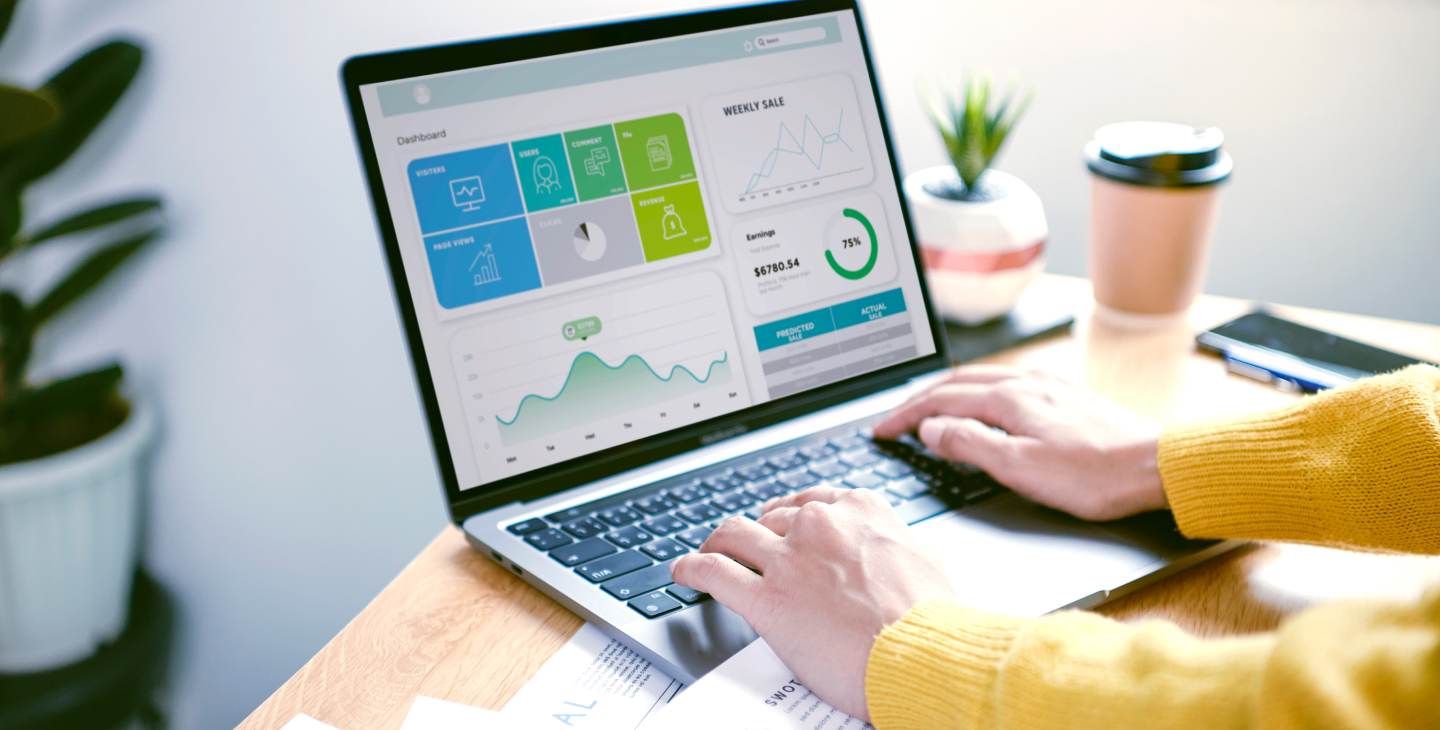 Funeral Home SEO Company
Increase profits for your funeral home with professional SEO services
Get started
Why is SEO Important for Funeral Home Business?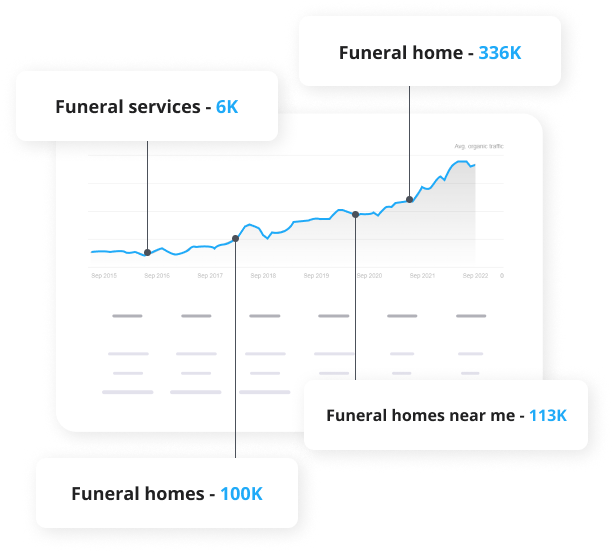 The use of search engines like Google, Bing, and Yahoo has made it more convenient for people to find funeral services. Funeral home owners risk losing to competition if their website does not rank higher on these engines.
With search engine optimization (SEO), your business has a better chance to stand out and perform better on search engines. The constant and high demand for funeral home services requires your business to have an edge over your competitors.
The funeral home industry is also a high-margin business. With millions of people using the internet daily, proper organic exposure can help improve your profits while reducing the burden of paid marketing services. Excellent SEO practices help ensure that your company has better visibility and generates more traffic toward your website.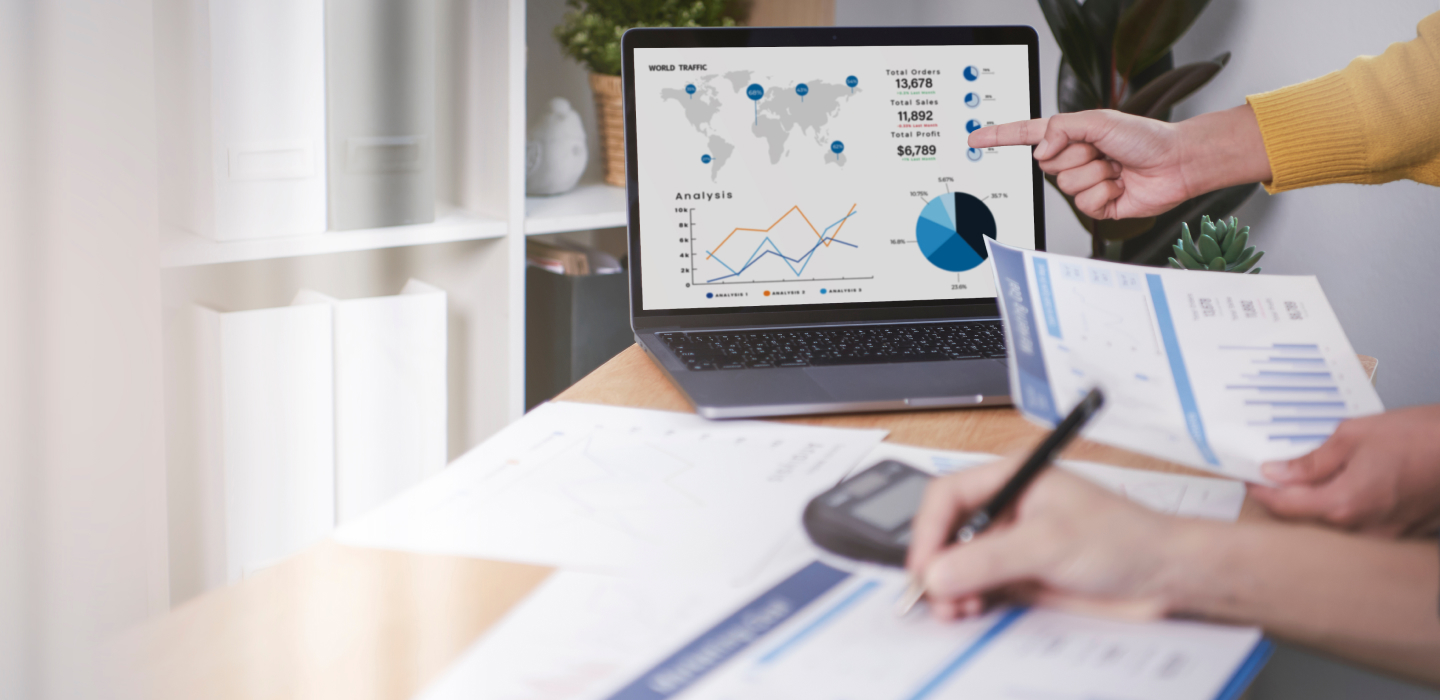 Who We Are?
FuneralHomeSEO is a digital marketing company that offers comprehensive funeral home SEO services for their websites. We provide reliable solutions guaranteed to give you a competitive online presence to generate more leads for your business.
About Us
What We Do?
Our primary focus is optimizing your website to be the first in search results. We research and formulate digital funeral home SEO campaigns. Also, we curate unique, high-quality content that encourages customer engagement and improves your website's performance.
Get Started
Our Funeral Home SEO Services
Search Engine Optimization

SEO Audit

On Page SEO

Keyword Research

Competitor Analysis

Link Building

Content Marketing
Niche Analysis: Niche analysis is critical in understanding your funeral home customer base and market trends. During our analysis, we get information on your audiences' general search volume and keywords used on search engines, as well as what keywords your competitors are generating traffic from.
Technical Site Audit: Conducting an in-depth SEO audit is crucial to improving your website's ranking. Search engines use crawl bots to index and get information about the site. We look for issues related to indexation and crawlability that prevents your site from appearing on search engine results.
Comprehensive SEO Promotion: Our comprehensive funeral home SEO services promotion includes on-page strategies, keyword incorporation, content marketing, and off-page strategies to increase inbound links from other websites.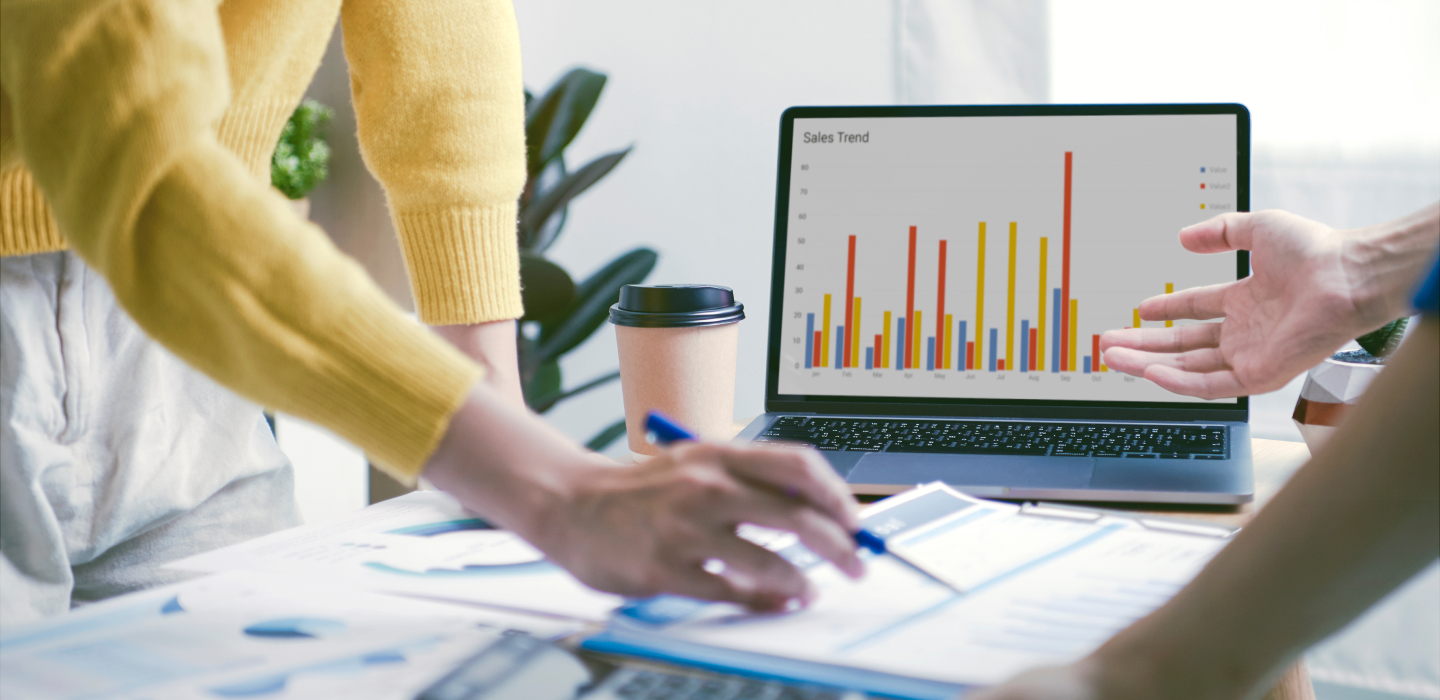 Thank you!
Your request has been successfully sent!
Our Expertise in the SEO Market
12+
years of successful experience
35+
employees in funeral home SEO team
Here are some reasons our funeral home and cremation SEO company is the best investment you can make to enhance your online presence.
Years of Funeral Home SEO Experience: For over 12 years, we have provided optimized solutions supporting funeral business sites, ensuring smooth online marketing that reflects their brand.
Professional Team: Our team of funeral home SEO experts is adaptable to changing trends, which is crucial for running campaigns on your site. All aspects of your SEO campaign are performed in-house and never outsourced to provide you with efficient and transparent services.
Reliable Services: Our honest and transparent solutions provide clients with the best strategies that guarantee better website performance and customer reach.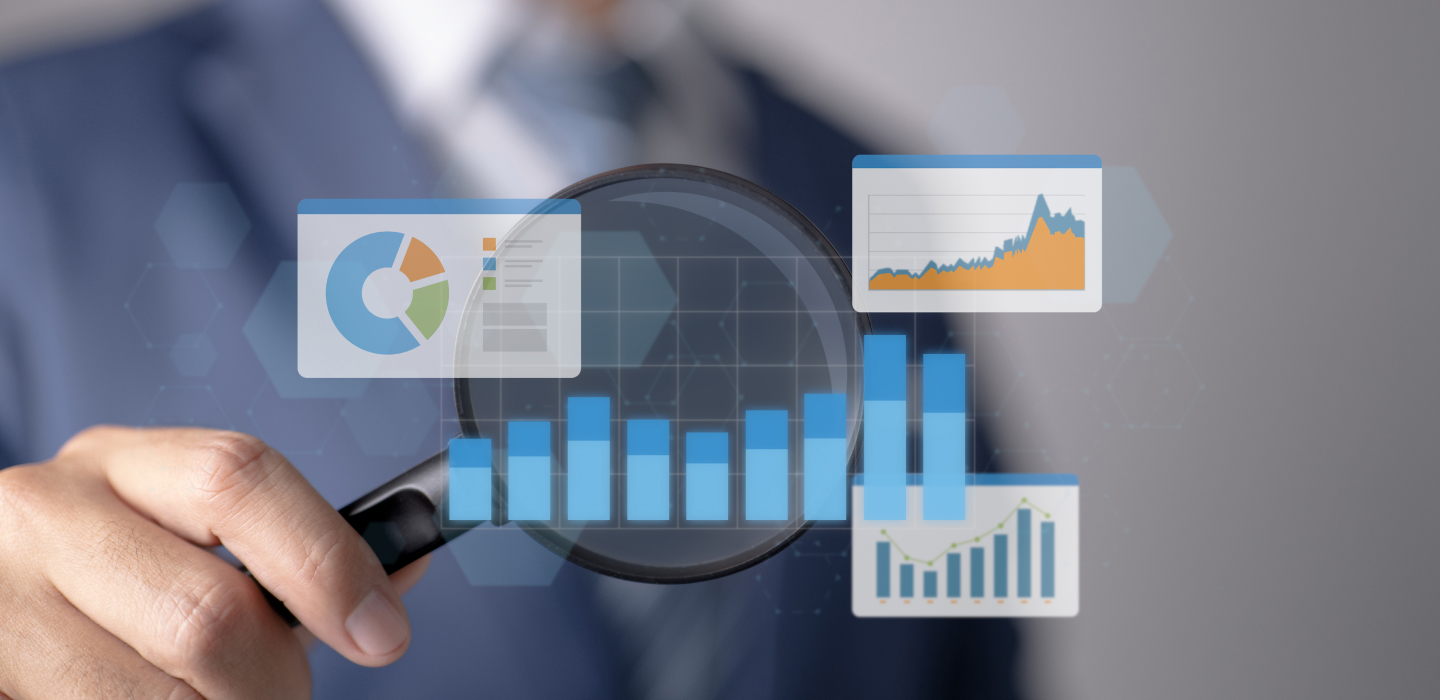 SEO Process
After thoroughly discussing your needs and expectations, our team researches your market niche, competition, and target audience.

We formulate an SEO strategy that achieves your objectives. Strategies are custom tailored to give you an edge over competitors.

A team of experts creates a plan by evaluating your business and provides a roadmap to accomplish your goals.

Our team sets up workflows that track and monitor every update made to your funeral home website.

The final step in the process is results and scaling. We provide data showcasing the effectiveness of our search engine optimization practices.
Hire Funeral Home SEO Agency to Dominate Your Industry
Are you looking for better brand differentiation? FuneralHomeSEO is here to help. Our funeral home SEO experts ensure that your website is optimized for better search engine ranking.
Our team provides remarkable search engine optimization practices that will make your funeral home stand out without a sweat.
We have over a decade of experience providing reliable services widely recognized in the funeral home industry. We customize every individual SEO strategy to match our client's goals and customer needs.
We believe transparency is the best way to go. We take our clients through the optimization process, providing insight into the best practices to boost their website's performance. Promote your organic marketing with FuneralHomeSEO service.
Get Started
Want to work with us?
Leave your request and we will contact you shortly to discuss the details of your business growth
Thank you!
Your request has been successfully sent!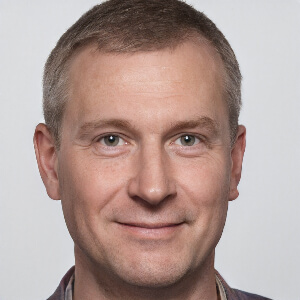 John H. Riemer
I've been really impressed with the results that FuneralHomeSEO.com has been able to achieve for my business. My website is now ranking higher than ever before on Google, and I'm getting more traffic and leads from it than ever before.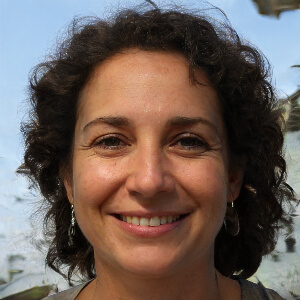 Rachel Adams
I found FuneralHomeSEO.com to be a great resource for funeral home SEO. After signing up for their service, I saw an immediate increase in my website's search engine ranking. I would definitely recommend their services to any funeral home looking to improve their online presence.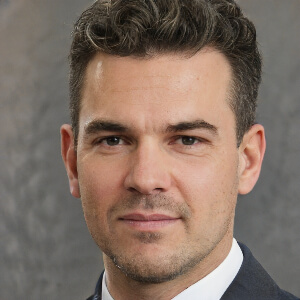 Eloy Brogden
If you are looking for a good way to improve your funeral home's web presence, then I would highly recommend using FuneralHomeSEO.com. I have used their services for a few months now and have seen a significant improvement in my website's search engine ranking.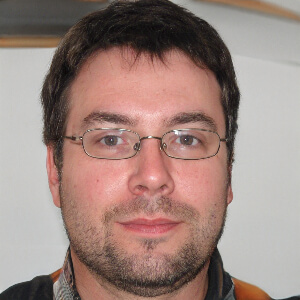 Mike Oliver
Our company's Seo journey is just beginning. But I can already note their professionalism, systematic and responsible approach to work
Questions & Answers
Do not be in a rush. According to the experience of our funeral home SEO Agency, it takes about 3-5 months before you can first see your search engine optimization results. However, it may take 12 months to see the full results of your investment.
As stated earlier, most of our SEO projects are customized depending on the website's needs. So this affects the overall cost. However, the minimum price we recommend to start a project is $3,000 per month. This includes a $1,500 work budget and a $1,500 linking building budget.
Yes! Our funeral home SEO company also provides local search engine optimization services. We will help you rank at the top of search results and Google Maps. Depending on where your business is located you could even rank for neighboring cities in Google maps.
Search engine optimization is critical regardless of how old your website is. However, SEO results for newer websites take a bit longer. We can accelerate the time to rank organically by using SEO best practices which will build trust with search engines so they index your pages earlier.